September for most parents might be stressful as their kids have to get back into school routine. Developing certain habits such as getting enough sleep and maintaining healthy diets help provide our kids with enough energy to engage in their passions and keep up with school curriculum and homework.
Routines to help creativity
While we know how important is to develop and maintain healthy routines for kids at any age, in a working life somewhat it gets lost. Due to high pace work and pressures to produce we tend to get into unhealthy habits such as eating at our desks, not taking breaks, and even avoiding chit chats with colleagues. So how can we even hope to squeeze time for creativity when we don't take time to simply eat?
Creative thinking intuitively may sound a very chaotic activity, but research shows that there are certain routines that can help us to enhance our creative capacities. In fact, there are routines that can help us not only to be more creative but also stay healthier and more productive at the same time.
Mindfulness proven to reduce stress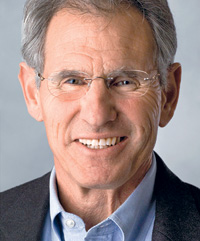 Have you ever tried to sit in an upright posture with eyes closed, sustaining attention to your breathing in its full duration? This is indeed one of the more common methods of mindfulness practice. Jon Kabat-Zinn, the founder of Mindfulness Based Stress Reduction (MBSR) defines mindfulness practice as "an awareness that emerges through paying attention on purpose to the present moment and non-judgmentally to the unfolding of experience moment by moment" (Kabat-Zinn, 2003, p. 145). We already know that mindfulness meditation has been a scientifically proven method to reduce stress and anxiety, increase focus and help us to become more resilient. Is this the answer to creativity as well?
Researchers from Minessota, USA conducted a study where participants attended a weekly 45-minute mindfulness session for 8 weeks. Results indicate that participants reported higher promotion focus which is a propensity for turning creative ideas into reality. Authors also observed a decrease in participants' anxiety and suggest that through meditation individuals free themselves from automatic process of dismissing novel ideas. Researchers concluded that lunch time meditation can cultivate employees' ability to generate more distinct alternatives to a given task and perseverance when faced with setbacks, behaviours associated with a higher creativity at work.
However, sitting still for a 45 minute mindfulness session and simply doing nothing sounds quite a challenge because of many personal and workplace reasons. Could a 10 minute mindfulness meditation equally be effective?
Researchers Ellen Byrne and Tojo Thatchenkery in their study of team creativity reported that a group taking 10 minutes mindfulness meditation doubled the number of idea generated immediately after the session in comparison to a control group. What it is even more interesting, that mindfulness exercise facilitated differences in group process.
Better connections
We know that the quality of our ideas can be improved by connecting different concepts and by building on the existing ideas. In fact, researchers showed that over the course of five weeks meditating group was able to achieve a better flow of ideas and significantly increased their ability to build on each other's ideas.
While these are only a couple of studies selected, there is much more evidence supporting the link between mindfulness and creativity. It is clear that when we are less stressed and anxious our minds have more space and flexibility to think creatively, we are more willing to build on each other's ideas while working in groups and have a higher propensity to turn those ideas into reality.
September is somewhat a more organic fresh start than January.
We do not need any New Year resolutions to make, but it is a time when many are naturally getting back to routines. If you start feeling overwhelmed, stressed, but at the same time looking for the ways to nurture your creativity why not to introduce mindfulness meditation as a part of your daily routine.
Here is the simplest way to meditate and it works for beginners like me.
Find a place where you won't be disturbed and sit in a comfortable position. Relax and straighten your back.
Set a timer for 5 minutes in the first few days and when you start feeling that this is not enough increase the time to 10 minutes. Keep increasing if you prefer.
Gently close your eyes.
Naturally breathe in and breathe out.
Shift your attention to your breathing, air coming in and out.
That's it. Nothing else. Naturally breathe in and out and keep attention to your breathing.
Your mind will naturally wander away and you will find yourself thinking about the past and future events. That's ok.
Shift your attention back to breathing.
Soon you will hear your alarm beeping. Pay attention to how you feel. Your first step towards less stress and anxiety and more creativity is done.
Keep practicing everyday at least 5-10 min for 2 weeks to get into your routine and then you will continue automatically.
Authors note: Intriguingly, some research demonstrates that mind wandering, which is quite an opposite of mindfulness can also stimulate our creative thinking. I will come back to how and when our creativity benefit from mind wandering in the future posts.
Dr Ieva Martinaityte
Lecturer and Creativity Researcher
Norwich Business School,
University of East Anglia
[email protected]