Philip, who has been with your company for seven years, announces that he got an attractive job offer and will be leaving your team. You really want to keep this talented engineer and make a counter offer, promising a substantial increase in his pay. Yet, whatever your offer, Philip has already made up his mind to leave.
What would you do if you knew that your team member is leaving for a much lower pay than you offered. Would you wonder why?
In a dynamic marketplace it is acceptable to move jobs every 2-3 years and in many cases there is not much that an employer can do.
Situations like this create a valuable opportunity for team managers to learn how to build attractive workplaces. Asking why someone is leaving might provide insights into how to improve the employee experience and can help you to retain your staff in the future.
Although people might not necessarily be honest, asking the question does not hurt, and a polite answer is better than nothing.
A rather natural reaction towards hearing someone leaving is "let's pay more", but that is like taking a paracetamol pill for your headache. Good for a quick release of symptoms, but does not eliminate the cause. Money will make your team member feel recognised and rewarded for a while, but it will work only until a better – more valuable and interesting – opportunity arrives.  So how can you create an environment where people choose to stay?
How to retain your talented staff
Understanding your team members values, interests and their outside work context is more than necessary for the team leaders to retain their staff. Realising what drives your employees to stay within your company is a key skill for everyone who is seeking to achieve both excellent performance levels and have an engaged and happy team.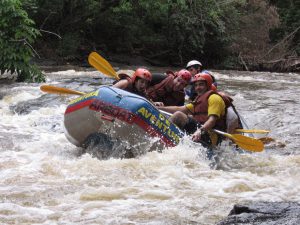 Professors Edward L. Deci and Prof Richard Ryan* suggest that it requires satisfying three basic human needs: autonomy, competence and relatedness.
Autonomy – refers to experiencing freedom of choice, decision making and being in control of one's work. Intellectually driven staff want to feel they have a power to make some decisions. If a newly appointed project manager has been delegated a lot of managerial responsibilities but not the authority to make decisions – the experience of autonomy will be hindered. It is important to create the opportunities where people can make choices. Provide employees with some flexibility over their work time and work place.
Many think that work flexibility is all about teleworking, but it can equally be achieved by creating variety of spaces within your office. Spaces dedicated to different natures of tasks. Having choices when and where to work creates the feeling of freedom which, according to Professors Deci and Ryan, is an inherent need in human nature.
Competence – is experiencing that one has an effect on work outcomes. It is experiencing challenge, mastering those challenges and growing personally and individually. If you can provide your R&D staff with challenging projects in which they have an interest – this will be the best motivator for the staff who are driven by intellectual stimulation. Most researchers are full of their personal ideas and therefore another possibility would to allocate some time for employees to develop their own projects.
You might want to find ways to align personal projects with company strategy. This will keep your staff minds busy and willing to reciprocate by giving back to your organisation.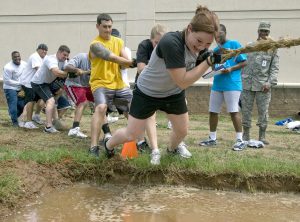 Relatedness – a need to feel connected with others and mutually respected. Without a doubt job autonomy and competence are critical experiences, but it won't be enough if employees do not feel connected to the organisation's community. Many of us spend more time with people at work than with our families. Developing a sense of community, helping people to connect, share and support each other will play a big inner drive to stay in such team. You hear too often, "I really regret that I have to leave my colleagues". If people have to leave their tribe they have to make sure it is worth doing and this is why they won't be easily attracted by alternative offers.
Creating intrinsic motivation 
Over 20 years of research demonstrates that work environments that help employees experience autonomy, competence and relatedness will fuel an inner drive – a desire to put effort to work not because of external rewards, but because the enjoyment for work comes from internal sources. It is this experience of internal drive, that Deci and Ryan calls intrinsic motivation will make your retain talents in your team.
Extrinsic rewards such as benefits and compensation packages are important to make your employees feel valued, as high performers will be attracted by high value perks and money. But don't forget the power of intrinsic rewards: job autonomy, challenge and learning as well as feeling a part of professional community, which all work together to enhance employee intrinsic motivation and help retain staff in longer term.
Written by Dr Ieva Martinaityte
Lecturer at Norwich Business School University of East Anglia
*Ryan, a clinical psychologist, is a Professor at the Institute for Positive Psychology and Education at the Australian Catholic University in Sydney, Australia. And Deci is currently a professor at the University of Rochester in the Department of Clinical and Social Sciences in Psychology in Rochester, NY.