The Internet of Things products and services aim to increase organisational value and turnover. Boyeun Lee is developing guidelines on new product development processes for this exciting area. Boyeun is a PhD Candidate, PETRAS IoT Hub, ImaginationLancaster, Lancaster University, and she received support from RADMA which is now in its 40th year. Here she talks about her work and her inspirations.
After having a wide range of public and commercial experience across sectors as a service designer, I have started design PhD for PETRAS at Lancaster University. My PhD study aims to develop guidelines on New Product Development processes for Internet of Things products and services. It will contribute to not only academia, but also help the manufacturing and service industries understand better how value should be created through design and development process in order to embrace new market opportunities. My research interests cover: design research, design strategy, service design, design for IoT, value creation for IoT, value creation through design, and design policy.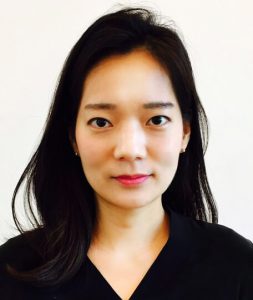 What support did you get from RADMA and how did it help you?
Although my research, is being primarily funded by the EPSRC, the Doctoral Studies Award 2018 from RADMA lessened the financial burden of travelling expenses to collect field data, conference attendance, and additional associated costs.
Please can you outline the topic of your research at the time you received the RADMA support and details of any outputs?
To develop guidelines on NPD (new product development) process for IoT (Internet of Things) products and services which aims to increase organisational value and turnover.
Lee, B., Cooper, R., Hands, D., and Coulton, P. (2018) [Re]-imagining vision and values: design as a driver for value. creation in the Internet of Things. Living in the Internet of Things: Cybersecurity of the IoT Conference.
Lee, B., Cooper, R., and Hands, D. (2018) Are Traditional NPD processes relevant to IoT product and service development activities; a critical examination. 2018 Design Research Society Conference.
What was the most interesting thing that you learnt while working in research?
Existing NPD models are continuously evolving and supported by emergent trends. However, they could be regarded as obsolete for IoT products and services within the role of digital innovation, as they do not reflect several factors, such as: the characteristics of digital technologies, the dimensions of data, and the characteristics of digital artefacts. Through the case study, a new NPD model for IoT products and services was developed which contains three distinctive phases: a. Discover and define, b. Develop, and c. Deliver.
The underlying development stages of process are not significantly different to existing NPD processes. However, due to particular characteristics of digital artefacts, the feature and value proposition of IoT offerings can continuously evolve.
Also, the critical development risks over the NPD process were identified as follows: challenging customers to articulate and define their requirements; being unable to test feasibility until sufficient data has been collected; never being able to complete the design; difficulties in maintaining IoT products and services; challenges in quality control; the unexpected increased time to completion; barriers in building the partnership within the whole eco-system; and risks in scaling-up and so forth.
If someone wanted to learn more about this subject what would you recommend they read?
Yoo, Y., Boland, R., Lyytinen, K., & Majchzak A. (2012) Organizing for Innovation in the Digitized World, Organization Science 23(5):1398-1408. http://doi.org/10.1287.1120.0771
Yoo, Y., Lyytinen, K. J., Boland, R. J., Jr., & Berente, N. (2010, June 8). The next wave of digital innovation: Opportunities and challenges: A report on the research workshop 'digital challenges in innovation research.' Retrieved from http://papers.ssrn.com/sol3/papers.cfm?abstract_id=1622170
Normann, R. & Ramirez, R. (1994) Designing Interactive Strategy from value chain to value constellation. Wiley West Sussex.
Ng, C.L. I., & Wakenshaw, Y.L. S. (2017) The Internet of Things: Review and Research Directions, International Journal of Research in Marketing, 34(2017) 3-21, pp. 4-21
Ng, I. C. L. (2014). Creating new markets in the digital economy: Value and worth. Cambridge: Cambridge University Press.
Speed, C., & Maxwell, D. (2015) Designing Through Value Constellations. ACM Interactions Magazine, Sep- Oct, 2015, pp. 39-43
Speed, C., Lee, B., and Hands, D. J. (2018) The Little Book of Creating Value through Design in the IoT. Imagination Lancaster. IBSN: 9781862203570
What are you doing now and does this build on your knowledge of R&D Management?
Currently, I am at the stage of collecting primary data through qualitative case study methodology. The IoT sectors for the case studies are various, with companies drawn from agriculture, transportation, consumer products and services, healthcare, energy and utilities, to environment and water. In order to achieve the aim of the research, it is significant to investigate the whole system how value is created and the relevance of new product development processes in the development of IoT products and services. Thus, the case study is designed to identify the process, and the risks within each IoT development project.
What do you think RADMA offers the research community?
I consider that RADMA offers a wide variety of benefits to the research community. Through offering diverse variety of funding sources, RADMA stimulates and connects the research community to explore new research areas and approaches within R&D management. Consequently, the tangible outputs from financially supported by RADMA will enlighten and initiate new research perspectives focused upon R&D management.
Boyeun Lee is under the supervision of Prof. Rachel Cooper OBE, Prof. Paul Coulton, and Dr. David Hands, the study is being carried with the support of scholarship fundings: by EPSRC under the PETRAS project; and RADMA doctoral studies award.
More information about Boyeun Lee