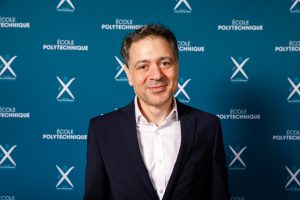 The response of established businesses to the perceived threat of disruptive technologies is often counter productive, observes Prof. Thierry Rayna, Professor of Innovation Management École Polytechnique. Thierry is a co-chair of the 2019 R&D Management Conference and we asked him about his research interests and plans for the conference.
One of the most interesting things I have observed is the hype phenomenon surrounding emerging technologies – I think blockchain has recently provided a very good example of that – unlike in the past, where many companies felt their business position was fairly stable, now everyone is afraid of disruption and "uberisation".
So when a new tech comes along everybody scrambles to figure out what threats (and opportunities) lie ahead. But by doing so, many fail to understand what the technology is really about and what constraints it entails (remember the "in five years everyone will have a 3D printer at home and print objects instead of going to buy them or ordering them" of 2013?).
As a result, companies multiply "Proof-of-concepts" studies, but which are often misguided (e.g. attempting to do exactly the same thing but with a different technology) and create a risk of being blindsided when the true usages of the new technology finally emerges."
It is unpicking and discussing these types of observation that makes the R&D Management Conference so interesting
For me, what stands out in every R&D Management conference I have attended is the quality of the work presented, the great ambience of camaraderie, and the numerous opportunities to discuss my research with fellow researchers and practitioners alike.
I have attended quite a few R&D Management conferences, all were really great events, with excellent keynote and plenary speakers. There were so many great moments, it's hard to pick just a few that stood out (though the fantastic lunches in Pisa, the punting on the Cam in Cambridge, and the welcome dinner by the pool in Milan certainly come to mind!).
Collaboration between academics and practitioners 
Collaboration between academics and practitioners, is one of the key features of the R&D Management conference and the École Polytechnique has a long-established tradition of alliance between high-level academic research and corporate R&D.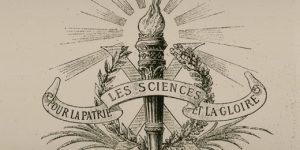 The École Polytechnique celebrates this year its 225 birthday – it was founded in 1794 and is possibly the oldest STEM institution in the world – so I thought, what better way to celebrate than to host the R&D Management Conference the very same year!
So I am co-chair of the 2019 edition of the R&D Management conference, along with my colleague Sihem Jouini (HEC Paris). I am personally more particularly involved in the organisation of the main conference that will take place at École Polytechnique from June 19 to June 21.
Exciting plans for Paris 
"If it ain't broken, don't fix it!" R&D Management Conference is a 40-year-old institution – its longevity is a testimony that its core formula works very well. Yet, some really nice additions – for instance industry workshops – have been introduced by the past conference organising teams, and we are certainly planning to carry on further. So do expect some novelties and surprises!
Being in Paris and having a campus located right in the heart of one of the world's largest industry and R&D clusters, we certainly intend to make most of it! Stay tuned for further news.
If someone is interested in the impact of disruptive technology on business models – what do you recommend they read to provide a good overview of the current thinking?
As a matter of fact, we are currently finalising a paper on this very issue that we intend to present in June at the R&D Management Conference in Paris. In the meantime, people interested by technology hype and blockchain might be interested by reading a short editorial I recently wrote on the matter:
Article in International Finance
More information about the R&D Management Conference is here
The call for papers has just opened and closes 1st March 2019 – information here.