Convergence of technologies creates the opportunity for disruptive business models; Steve Bone reviews an article in Prism which identifies a number of potential scenarios for the chemical industry.
Breaking the mold – using the power of convergence to accelerate growth, Dr. Michael Kolk, Koji Uchida, Marc de Pater; is in a chapter of the Arthur D Little, Prism Newsletter September 2019.
In this chapter the authors claim that the chemicals industry is undervalued by investors and this holds back its freedom to grow. Focusing on four key trends this article examines how this challenge could be overcome by embracing convergence, through lessons that can also be applied to other high capital-investment, asset-heavy industries.
By convergence the authors mean the integration in a holistic way:
digital technology
technology transfer from one sector to another
new management approaches
new business models
While the chemicals industry outperforms all others in terms of historical shareholder returns, its perceived future potential is reported to be underwhelming.
The authors claim quite rightly that there is nothing wrong with the status quo, as the chemicals industry is doing OK. It's also difficult to expand beyond today's molecules, and even harder to get the business as an outsider. This is because of the complexity of profitably dealing with the chemistry, safety, and business intricacies of the chemicals industry is very hard to copy.
However, most chemicals firms want to do more than sustain the status quo but find it hard.
The authors therefore believe there are four important trends that would enable convergence in the chemicals industry, and indeed, other high-capital-investment, asset-heavy industries:
Digital technology: Digital technology poses a threat or opportunity to any chemical company using innovation to command a premium.
For example, the article suggests what would happen to formulators of coatings, detergents or plastics once Amazon or Google is able to instantly "calculate" the optimal recipe for any customer? This in my opinion would be very difficult for a chemicals company to manage this transition without partnering with a company like Amazon or Google. These digital companies will have very different competencies, cultures and thinking styles and any partnership would be difficult to hold together.
Technology transfer: There are some very interesting "molecular" technologies coming to fruition in industries adjacent to traditional chemistry.
Smart materials are being explored by players such as Akzo Nobel, which is looking for enhanced functionalities such as self-cleaning or self-healing surfaces and coatings. Synthetic biology (a maturing scientific discipline that combines science and engineering in order to design and build novel biological functions and systems. This includes the design and construction of new biological parts, devices, and systems is another example, holds the promise). I agree with the authors that scouting for technologies to transfer is crucial, and companies find this extremely hard as they have to move out of their own technical comfort zone. This is an important area for R&D management to investigate.
New management approaches: These are new approaches to managing innovation, such as start-up collaboration, ecosystem innovation and the use of (external) incubators.
The authors discuss "innovation vehicles" such R&D, partnering, corporate venturing, M&A, licensing, etc which are ideas that have been around for a long time and practically very hard to achieve at the coal face.
New business models: The authors discuss business model innovation as becoming more mainstream, with several interesting approaches being pioneered.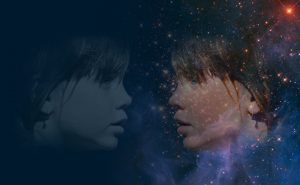 One such example is the concept of "molecule leasing", whereby a chemicals producer retains ownership of its products while they are in use by its customers. Another business model innovation is represented by the "digital twin" concept; it refers to the digital representation of a real-world entity or system and allows analysis of data and monitoring of systems to identify problems before they even occur, prevent downtime, develop new opportunities and even plan for the future by using simulations.
Although digital twins have been discussed for several decades, it's only been since the rapid rise of IoT that they've become more widely considered as a tool of the future. It's getting attention because it also integrates things like artificial intelligence (AI) and machine learning (ML) to bring data, algorithms, and context together, enabling organizations to test new ideas, uncover problems before they happen, get new answers to new questions, and monitor items remotely. So, it's my opinion that the authors are right here to flag the trend.
Each one of the above four trends on their own would be difficult to achieve but that doesn't rule the argument out.
As the authors "say bringing them together is no easy task, and chemicals companies cannot afford to spend as lavishly on breakthrough ideas". I think that's an understatement but worth creating a discussion paper on – thanks for the contribution.
In conclusion
'Convergence' is a term that describes the layers of abstraction that enable different but 'naturally linking' thoughts, processes and technologies to interoperate efficiently as a converged system. Convergence tends to occur when there is a 'compelling natural driving force' to make it happen.
Many of the approaches described in this article would require considerable management intervention. The question this raises is where would the driver for this change come from?
Read the paper: Breaking the mold – using the power of convergence to accelerate growth, Dr. Michael Kolk, Koji Uchida, Marc de Pater; Arthur D Little, Prism Newsletter September 2019.
Review by Steve Bone
Note: The intention of R&D Today is to signpost resources, papers and tools that would be of value to someone working in R&D and innovation management. All content is credited and referenced back to the source in line with the fair use doctrine.