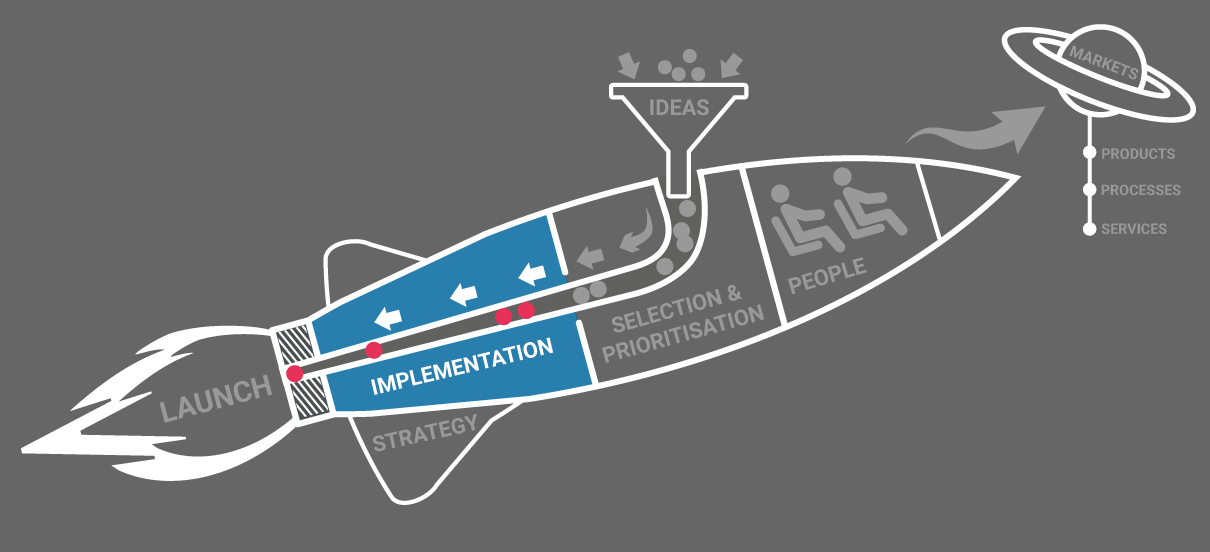 2
3
4
1
5
4 > Implementation
of ideas to market
Strong project management skills are needed
to move ideas from conception, through implementation
to market in an environment of high uncertainty.
Read More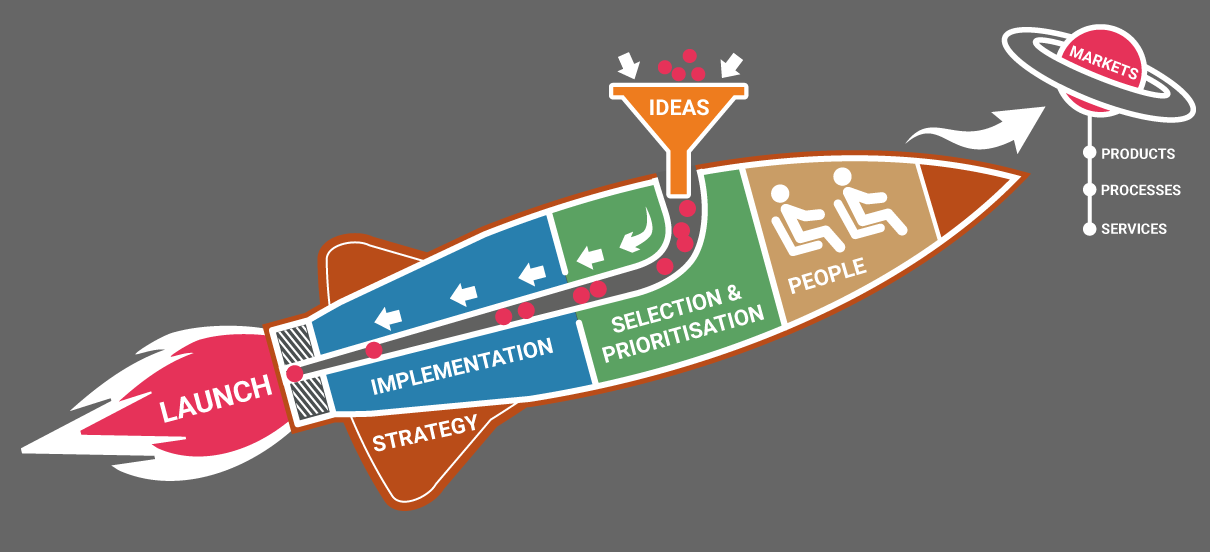 2
3
4
1
5
Without risk you cannot have
game-changing innovation
The key to successful innovation is to fail fast at the front-end,
where the impact on the business can be managed.
The Pentathlon Framework can be used to describe a structured process
that removes the risk of failure as ideas progress through the 'Innovation Funnel'.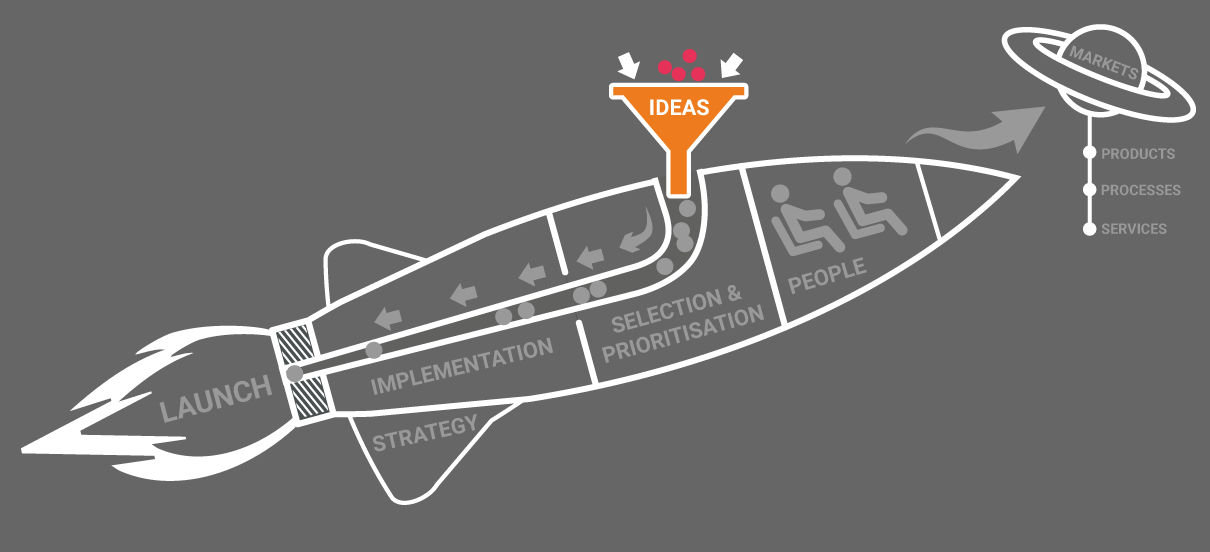 2
3
4
1
5

2 > Ideas Generation
Ideas generation is a response
to problems and challenges.
Read More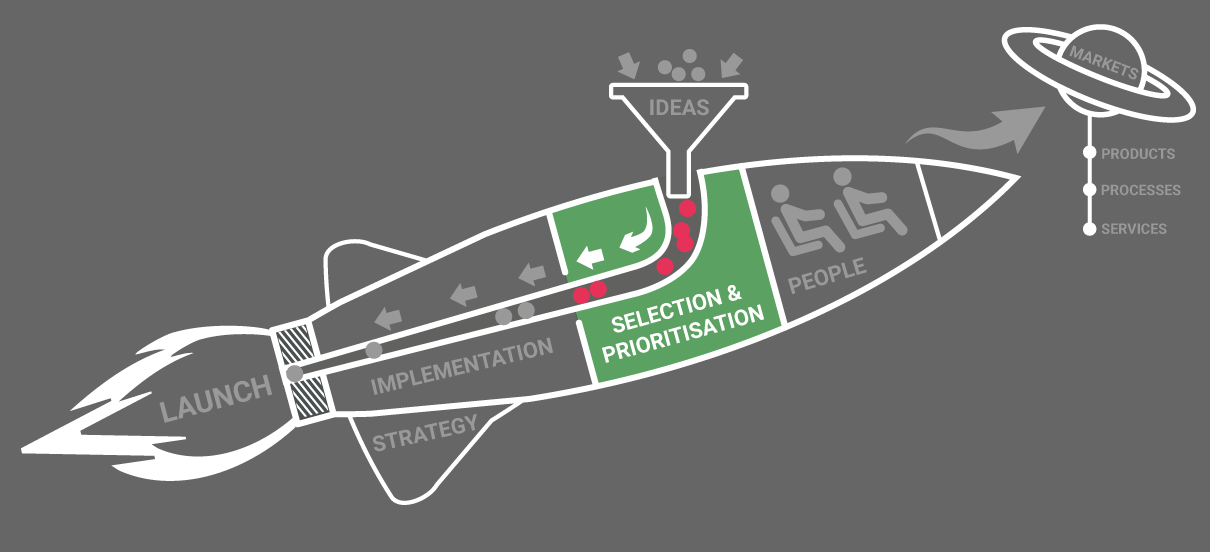 2
3
4
1
5
3 > Selection &
prioritisation of ideas
A process is required for the selection and prioritisation
of ideas when incomplete information is available
Read More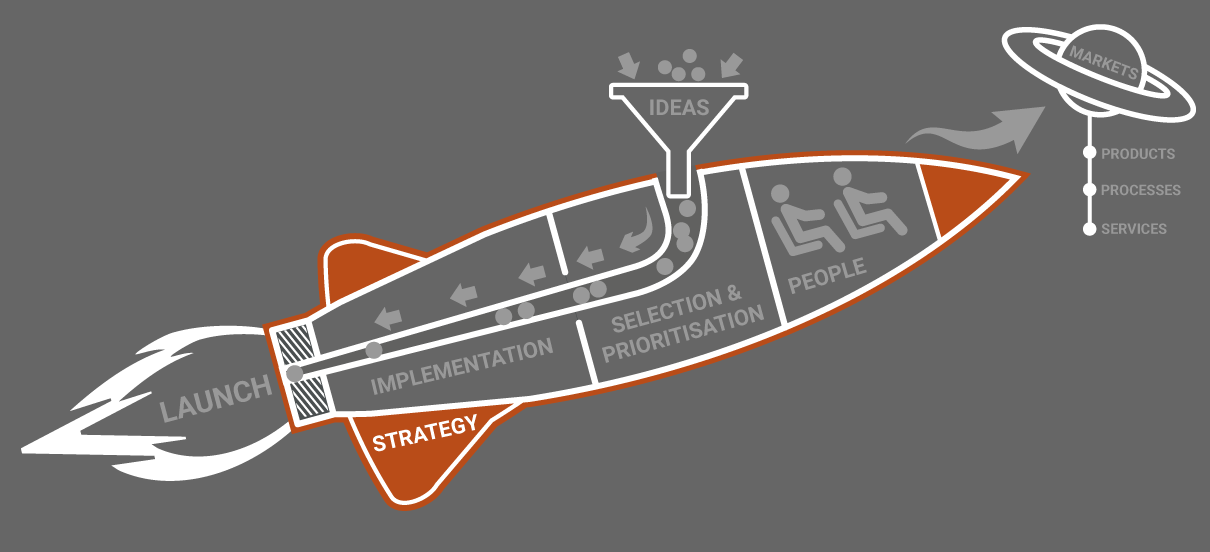 2
3
4
1
5
1 > Strategy steers innovation
where it is most needed
An innovation strategy guides and influences ideas
selection and implementation, identifying the business priorities
and ensuring senior management buy-in at an early stage.
The strategy may recommend acquisition, a new supply chain or new skills.
Read More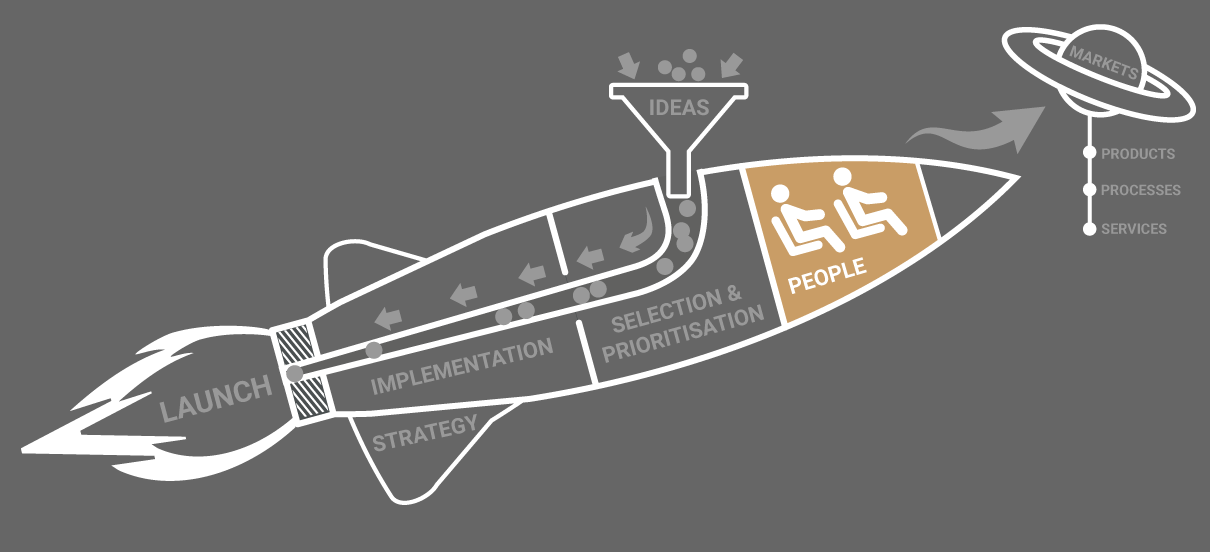 2
3
4
1
5

5 > People & organisations
An enterprise culture is one that can manage the
tension between taking risks and minimising
failure as products and services near market.
Read More
THE PENTATHLON FRAMEWORK - click to read more
2 > IDEAS
3 > SELECTION
4 > IMPLEMENTATION
1 > STRATEGY
5 > PEOPLE
refresh
It was Thomas Edison that said "Genius is one part inspiration, 9 parts perspiration", so too does R&D management after the idea is selected then it needs turning into a reality. This requires a project with resource and good project management skills. Companies often to fail the change of gear that is needed to move from investigation to implementation.
There are tools to help manage this process – one approach is discussed below: –
Agile project management in R&D
Classical project management involves breaking the project up into a jigsaw of Work Packages that are done by individuals or small teams and eventually knit together as the final product. This approach has a long and honourable history and is still appropriate for many kinds of project, especially those involving complex hardware.
In the Agile approach, by contrast, a team works together in a Scrum sharing tasks in an informal way to deliver a defined output in a relatively short time (a Sprint). The team meets every day so decision-making is very rapid; and the sense of shared purpose often generates high levels of energy and satisfaction.
Agile methods are well suited to software projects, especially upgrades, because new versions of the code may be defined in stages which can be completed, tested and perhaps released, quite readily. And team members tend not to have specialised skills so the work can be readily shared.
Many companies are now working on applying agile methods to non-software projects, or at least to parts of them. Clearly, building prototypes for testing may take much longer and be more demanding for, say an aero engine than for a new user interface; and electrical and mechanical experts cannot necessarily share tasks. But some elements of scrum working may be possible especially in the earlier, investigative, parts of a new development.
This MSc thesis from Chalmers University is an interesting study of one company's experience with agile working methods. There will be more such to come:
Read the full paper:
Scrum in Mechanical Product Development: Case Study of a Mechanical Product Development Team using Scrum, T Renisdottir, MSc. Chalmers University, 2013
Recommended by and post by Rick Mitchell.
Articles Relating to Implementation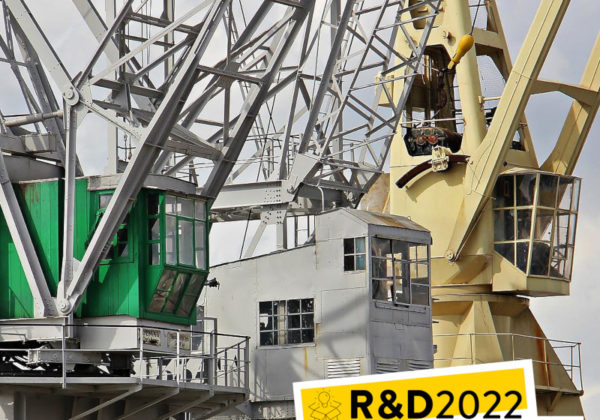 Designing a new electric car or developing a new treatment for Covid - the technologies required set the context for innovation and will influence: risk, timescales, IP strategy, financing requirements and more. This track on contextual specificity at the...
Read more