A structured approach to R&D Management helps to de-risk innovation and this is why sharing best practice is vital for the discipline. Dr Jeremy Klein, chair of RADMA, welcomed delegates to the R&D Management Conference by introducing the charity's outreach website R&D Today, which has produced over 30 blogs by industry experts over the last year.
He comments: "R&D Today aims to make world-leading knowledge and expertise more widely accessible and to encourage the sharing of ideas between practitioners and academics. The content is original and it is intended to signpost people to resources that are recommended by their peers."
Some of the content is collated in themes co-edited by at least two guest editors – a practitioner and an academic – to create a useful resource while stimulating debate about new developments.
Themes currently include:
Ideation and creativity in R&D
Roadmapping
Technology strategy,
Managing the pipeline
Managing international R&D
Open Innovation
The themes are chosen to reflect interest from practitioners and the personal interest of the theme editors and are inspired by the Pentathlon Framework. This framework identifies the elements of the Innovation Funnel and also the importance of a sound technology/innovation strategy and supportive corporate culture.
R&D Today counts towards the Altmetric score, used by Wiley and others to measure impact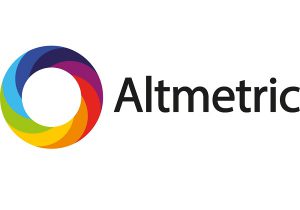 Demonstrating impact and outreach is increasingly important for academics as it can be used to support funding applications. This is notoriously difficult to measure. Many publishers such as Wiley now allocate an Altmetric score to papers, which allows authors to track the 'real-time' digital impact and reach of their research. A mention on R&D Today counts towards this score.
Dr Klein concluded by encouraging participants at the conference to provide content for the website and get involved, which could include:
Guest blogs, case-studies, opinion pieces and learning points
Details of conferences and relevant training courses
Reviews of papers that include discussion of findings that are applicable to R&D managers
Comments on theme editor posts – via contact form on website or LinkedIn
Subscriptions to the e-newsletter – see bottom of home page
More members on the LinkedIn group
Follow on twitter @RnDToday (include our twitter handle in your tweets to highlight materials that are relevant for sharing)