Alberto Nucciarelli, Associate Professor at the University of Trento (UniTn), announced that the 2022 R&D Management Conference would be held in the Dolomite mountains of northern Italy. 
The beautiful countryside and progressive industry were showcased in a video at the 2021 conference and we have followed up with Alberto to ask him more about his ambitions for the 2022 conference. 
Q. Innovation for people and territories is a great title, what is the thinking behind this and how do you feel about hosting the next conference?
Hosting the R&D Management Conference 2022 is a great honour and also a massive responsibility!
Firstly, l would like to thank the entire community of the University of Trento that is supporting me in the steps towards the conference.
Secondly, I have to say that I am extremely glad to organize the meeting that will hopefully give us the opportunity to reconnect our physical lives, as we are designing R&D 2022 as an "on-site" event. This is our goal but of course we must be flexible enough to comply with any pandemic-related national and international rules.
The title is "Innovation for people and territories," and I am fortunate to be able to leverage on the excellence of research carried out at different departments of UniTn to try generate a momentum of reflection about what innovation is for people and territories.
I do believe that the only way to reflect on this thoroughly is through the adoption of multiple angles of analysis and across a wide array of disciplines (e.g., economics and management, sociology, law, biotechnology, engineering, design, architecture, and many more).
Every R&D Management Conference offers a great opportunity to be exposed to the ideas of scholars from multiple disciplines in the innovation domain and to share interests, research and future plans.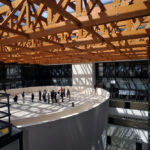 Q. What did you take away from the conference this year?
This year – in particular – I have been impressed by how many have researched the implications of the pandemic for firms, institutions, policy makers, and people.
Historians tell us that after a time of crisis, societies often enjoyed prosperity and growth. Our present is however different from the past, not least because the speed at which we live often numbs our environmental consciences and doesn't let us realize that we all depend on one another.
It looks like we have all started on a new course and are now much more aware of our collective footprint on the planet. I hope we have learnt the lesson; otherwise, next time it could be an even harder one.
Q. It has been a difficult time for everyone – do you think some good will come of it?
Over the last year, in every corner of the planet, people have realized how much our survival and wellbeing depend on a single person's actions, responsibility, and care for the planet.
Trento and Italy have suffered much from the pandemic. Lost lives, social isolation and economic crisis have hit hard but knowledge, education, and science are some of the fundamental ingredients of resilience.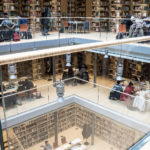 It'll be a very long way towards a new normality but every one of us should commit to fix what pandemic has broken or damaged. Universities are a place where people learn about the past, design the future and become aware of the potential that people have in making our lives better – in every possible sense.
I see hosting R&D 2022 as our commitment to imagining the future.
Q. Lastly, if someone hasn't been to Trento before, what would you recommend they do in July 2022?
Trento is an historical city, and it lies in an area of utmost beauty and variety. I would encourage the participants of R&D 2022 to give themselves some quality time and enjoy its cultural offerings, the traditional products of this region, and plan some outdoor activities – whether this is sailing on a lake, paragliding, hiking high peaks or a relaxing walk across green, wide alpine valleys, stopping at mountain huts for a drink or a typical meal, well … they cannot miss this opportunity!
And, please, do not forget that we are close to many other cultural and natural attractions. Just take a map and look at what sort of locations you can reach in less than a couple of hours.
I am sure you'll remember Trento as one of the best places for your holidays for years to come.
More about the R&D Management Conference.